The USPPG Advantage
U.S. Physician's Purchasing Group (USPPG), formed in 2003, is a group purchasing organization whose sole mission is to provide physicians and their medical practices access to competitive pricing by leveraging the power of large group procurement.
USPPG is contracted with GlaxoSmithKline (GSK), so its members can always purchase GSK vaccines at preferred pricing. This agreement gives every USPPG member the opportunity for significant savings by effectively managing GSK vaccine costs.
With over 7,000 members nationwide, USPPG is continuously focused on obtaining discounted purchasing agreements in order to provide our members with deep discounts on everything from pediatric, adolescent and adult vaccines to the medical, surgical and office supplies that your practice uses every day. Low contract pricing is not based on your practice's individual purchasing level but rather as USPPG membership grows and total group purchasing volume increases the more opportunity to negotiate discounts. As a result, your practice can see a decrease in overhead costs and maximizing your bottom line.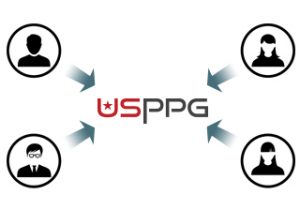 Meet the Team
USPPG has a team of dedicated medical professionals at the ready to assist you and your practice. The group is spearheaded by:
Clair J. Martinsen
Director of Membership Services
Clair has over 20 years of experience in financial analysis and account management. Drawing on this experience, she is able to effectively help members maximize their profitability.